board members








Waldemar Maj – HBS MBA 1996 - President
Founding Partner at Metropolitan Capital Solutions, an advisory company. He has 20 years of experience in banking, industry, consulting, and government. He was Vice-President/CFO of PKN ORLEN, Vice-President of Bank BGZ/Rabobank Group, and President/CEO of DZ Bank Polska. He also worked at IFC in Washington DC, McKinsey & Company in Warsaw, and was an Advisor to the Minister of Finance. He holds an MBA from Harvard Business School and Ph.D. in Physics. Implemented a pro bono project of Free Speech Memorial in Warsaw.








Adam Białachowski – HES ALM 2015 - Vice President in charge of Membership and Christmas Party
Founding Partner of Vintage Consulting, previously worked for KPMG in the U.S. and as a Member of the Board at B-Act Sp. z o.o. in Poland. An expert in the field of business management, project management, contract and claim management, cash flow optimization in construction contracts. He has led successful business transactions with international construction and engineering firms on large infrastructural projects. He is a member of the FIDIC Young Professionals Steering Committee. An alumni of Saint Joseph's University (BBA'07), received the prestigious Wall Street Journal Student Achievement Award. He also holds a MA degree in finance and accounting from Koźmiński University.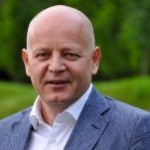 Jarosław Góra – HBS TGMP8 2001- Vice President in charge of "Path to Harvard"
Co-founder, COO at Deep.BI. Experienced publishing industry executive and entrepreneur. Unique expertise in media companies transformation. He co-founded the Media Development Investment Fund which has invested over $100 MM in over 75 media projects across 20 countries. Responsible for the entire investment: strategy, implementation, measurement, and exit strategy. Represented MDIF.org in numerous Board of Directors overviewing strategy and performance, with special focus on digital transition. TGMP8.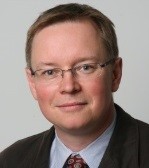 Norbert Górski – HMS 1994 - Vice President in charge of charity and discussion meetings on science
Specialist in head and neck surgery, plastic and reconstructive surgery of the face, otorhinolaryngology. Received a doctorate (PhD) in medical sciences. Trained in facial plastic surgery in US, completed the fellowship of EAFPS, passed the facial plastic surgery specialization exam of the European Academy of Facial Plastic Surgery (EAFPS) in Washington DC. For several years involved in medical charity missions. As a volunteer worked as a head and neck surgeon in hospitals in Rwanda, Congo and Ethiopia. Due to his activity besides medical services local hospitals received medical equipment, surgical instruments and medications. Currently practicing medicine in his field of expertise in Optimum Head and Neck Clinic in Warsaw.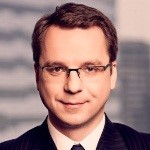 Marcin Kilanowski – HLS LL.M. 2011 - Vice President in charge of discussion meetings on politics
Associate Professor at Department of Law and Director of the Centre for Entrepreneurship at Nicolas Copernicus University. He is also CEO at InnoNest - R&D company investing in innovative technology. After completing his studies at Nicolas Copernicus University, Utrecht, Oxford, and Harvard he was a visiting scholar and professor at Freie Universität, Goethe Universität, Harvard and Science-Po. Besides previous work as a law tutor at Harvard College he worked as a member of The Prime Minister Working Group on CSR and at the Ministry of Economy. He is a founder and a Director of the think-tank Institute of Legal and Political Research and founder of Altius Society at Oxford. Leader of the humanities group in two editions of the HCOP "Path to Harvard" contest.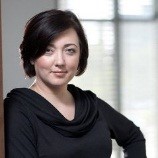 Agata Mazurowska-Rozdeiczer – HLS LL.M. 2003 - Vice President in charge of cultural events, "food & wine" meetings, trends in science
President of Batna Brokers, vice-president and partner of Batna Group and Profitia Management Consultants - boutique companies specializing in cost optimizing, group purchasing and procurement. For over a decade practiced as a lawyer at Hogan & Hartson in Washington D.C., London and Warsaw; attorney at law, member of the New York Bar, solicitor in England and Wales. Education: University of Warsaw, master of laws, 1999. Member of the HCOP Supervisory Board since its official registration in 2009, leader of the HLS group in all editions of the HCOP "Path to Harvard" contest, organized several HCOP cultural outings to date and hoping to initiate many more in the future!










Bartek Ostrowski – HBS BMSG 2004 and MA 2005 - Vice President / Treasurer
Bartek Ostrowski - Head of Finance, UBS EMEA/Poland. Previously with Chatham Financial, VP in PE hedging advisory and Deutsche Bank in London in corporate banking. Also involved in EU policy making on behalf of PE clients with FT/Reuters-quoted research on implications of banking industry legislation. Originally from Krakow whose residents are known for most prudent financial management. Bartek applies same principles to managing the Club's financial resources.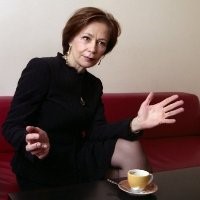 Bogusława Skowrońska – HBS MBA 1985 - Vice President in charge of innovations, new technologies, start ups, VCs, and in-house technologies
Partner at Nomad Fund, founder of Capital Solutions proAlfa, an advisory firm, founder and management board member of MIT Enterprise Forum Poland, the first technology accelerator in Poland run under the license of MIT EF. Previous experience: European Bank for Reconstruction and Development in London, Union Bank of Switzerland in Zurich, Fincoord Ltd, Zurich, Exxon Research & Engineering in NJ, US. Education: MIT BS '80.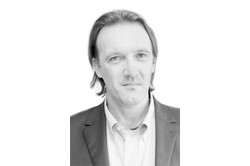 Rafał Stroiński – HLS LL.M. 1999 - Vice President / Secretary
Co-Founding Partner of Jankowski, Stroinski i Partnerzy, JSLegal Adwokacka Spółka Partnerska. He has 18 years of experience in the practice of law specializing in domestic and cross-border M&A, Private Equity, Venture Capital and restructuring transactions. Member of the Warsaw Advocates' Bar and an Attorney and Counselor at Law in New York. He was an Associate Professor at the Department of Law and Administration at Warsaw University for ten years where he continues with a teaching position up to this day. He holds an MA (1995) in Iberian Studies and an MA (1996) and a Ph.D. (2001) in law from Warsaw University. He was a Fulbright and Polish Science Foundation Visiting Scholar at Stanford Law School (2006).









Dominika Zbychorska – HBS MBA 2011 - Vice President in charge of "Setting up in Poland Sheryl Sandberg's concept: "Lean-In: Women, Work and the Will to Lead"
Currently Business Development Director at PZU responsible for mergers and acquisitions. She was Supervisory Board Member of PZU Ukraine, PZU Lithuania and AAS Balta. Prior to that she worked in M&A department at Lehman Brothers in London. Also gained professional experience at Citi, J.P.Morgan and Warburg Pincus in their Warsaw and London offices. She graduated from Warsaw School of Economics and holds MBA degree from Harvard Business School.